Information for Students Considering Graduate School
The research training opportunities in the Department of Biological Sciences are diverse and span the range of biological disciplines from ecosystem biology through structural studies of biomolecules.
To train students in these varied disciplines, we offer PhD tracks in Ecology & Evolution and a combined curriculum in Molecular, Cell & Developmental Biology and Neurobiology (MCDBN).  These tracks emphasize original research and prepare students for careers in academic, professional, governmental, and industrial settings.
Students interested in the Ecology & Evolution track are accepted with a faculty member's support and commitment to serve as a thesis advisor. Applicants should familiarize themselves with the ongoing research in the Ecology and Evolution Research Group and contact those faculty members that might serve as potential advisors.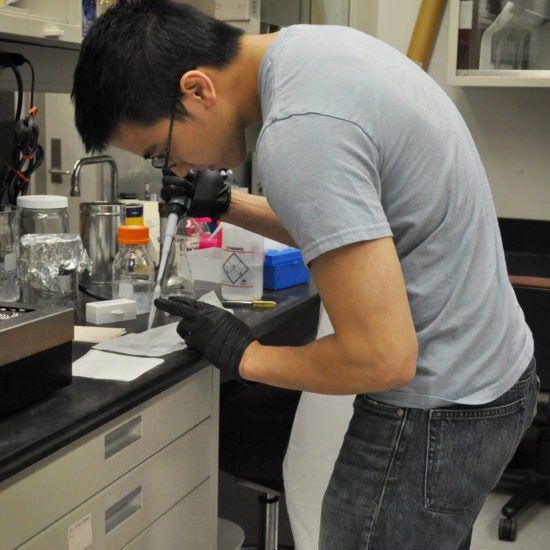 Applications are encouraged by December 1 and will be reviewed on a rolling basis.
Apply now!