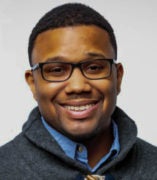 Jarrad Hampton-Marcell
Assistant Professor
Biological Sciences
Contact
Building & Room:
MBRB 4320
Office Phone:
Email:
Related Sites:
About
Humans harbor as many microbial cells as their own, and the microorganism residing in the gastrointestinal tract - commonly referred as the Gut microbiome - harbor a functional 150 times the capacity of the human genome. The associations between the gut microbiome composition and disease status are well-reported demonstrating influence on remote organs, mucosal, and immune function. This has led to the development of studying host-microbe interactions in the context of health outcomes.
I am interested in leveraging gut microbial ecosystems to to restore health and prevent disease at both macro and micro scales. With a specific interest in environment, exercise, and nutrition, we elicit microbial mechanisms that govern the gut-muscle and gut-brain axes. We utilize in vivo (human and murine models), in vitro (anaerobic bioreactors), and bioinformatic approaches (machine learning) to uncover the translational potential of the gut microbiome on human health with an emphasis on microbial-derived short chain fatty acid and branched chain amino acid producers.
Selected Publications
Gabel, K., Marcell, J., Cares, K., Kalam, F., Cienfuegos, S., Ezpeleta, M., & Varady, K. (2020, November). Effect of Time Restricted Eating on the Gut Microbiome in Adults With Obesity. In OBESITY (Vol. 28, pp. 87-87). 111 RIVER ST, HOBOKEN 07030-5774, NJ USA: WILEY.
Hampton-Marcell, J. T., Larsen, P., Anton, T., Cralle, L., Sangwan, N., Lax, S., … & Gilbert, J. A. (2020). Detecting personal microbiota signatures at artificial crime scenes. Forensic science international, 313, 110351.
Hampton-Marcell, J. T., Eshoo, T. W., Cook, M. D., Gilbert, J. A., Horswill, C. A., & Poretsky, R. (2020). Comparative analysis of gut microbiota following changes in training volume among swimmers. International journal of sports medicine, 41(05), 292-299.
Richardson, M., Gottel, N., Gilbert, J. A., Gordon, J., Gandhi, P., Reboulet, R., & 
Hampton-Marcell, J. T.
 (2019). 
Concurrent measurement of microbiome and allergens in the air of bedrooms of allergy disease patients in the Chicago area
. 
Microbiome
, 
7
(1), 1-10
Education
Postdoctoral Fellow, Bridge to Faculty, University of Illinois at Chicago, 2020-2022
Ph.D., Ecology and Evolution, University of Illinois at Chicago, 2020
M.S., Integrative Biology, University of Illinois at Urbana-Champaign, 2011
B.S., Molecular and Cellular Biology, University of Illinois at Urbana-Champaign, 2009