Undergraduate students awarded The Goldwater Scholarship
Anis Barmada (left) and Wasan Kumar, recipients of the Goldwater Scholarship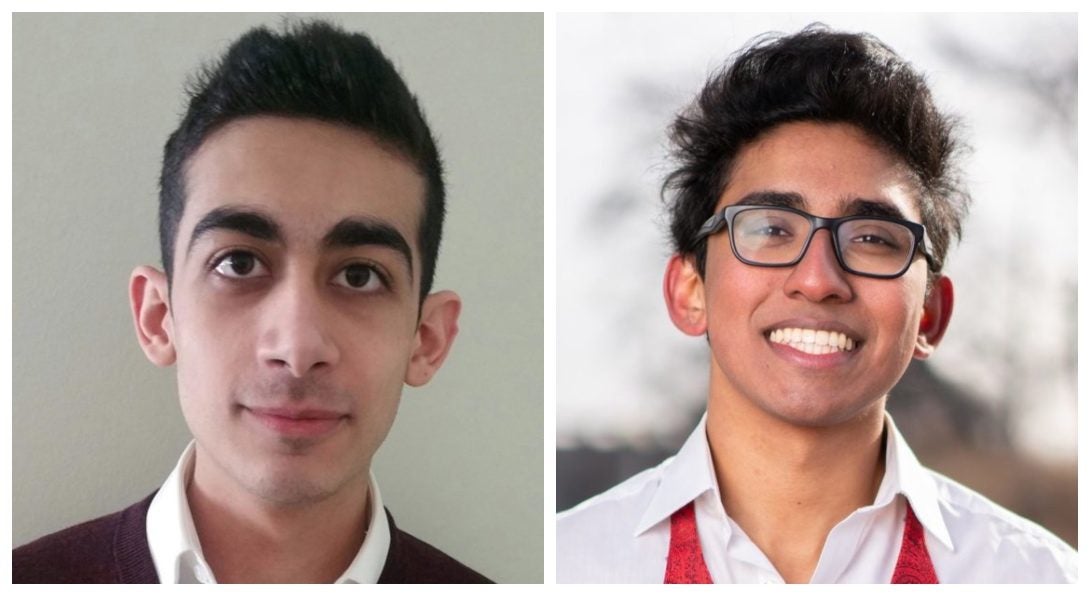 Congratulations to Anis Barmada and Wasan Kumar for winning the Goldwater scholarship! Both students have received the sought after scholarship based on their academic merit in the field of science.
Barmada, a junior in Biological Sciences and Chemistry, has been conducting research since his freshman year to develop a noninvasive biomarker assay for diabetic eye disease in the laboratory of Scott Shippy, UIC associate professor of chemistry and bioengineering.
Wasan Kumar, a sophomore in Neuroscience, conducted research on the effects of heavy metals in promoting cardiovascular diseases in the laboratory of Dr. Andre Kajdacsy-Balla, professor of pathology in the UIC College of Medicine.
The Goldwater scholarship, which is named for the late Republican senator from Arizona and presented by the Barry M. Goldwater Scholarship and Excellence in Education Foundation, will cover up to $7,500 in tuition, books and related fees during the 2019-20 academic year for Barmada and Kumar, who are both UIC Honors College members.
Modified on May 20, 2019