Two Bios Faculty Members Awarded 2019 Silver Circle Award For Teaching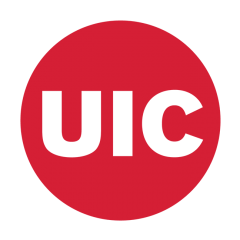 "Since 1966, the Silver Circle Award has been presented to some of UIC's best teachers. Winners, who are honored at their college commencements, receive $500 and their names join a long list of distinguished colleagues. But what makes the award especially meaningful is its selection committee: the graduating seniors" – UIC Today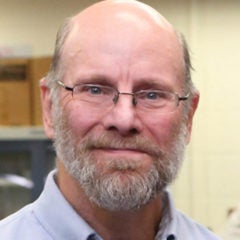 Dr. Robert Paul Malchow

Associate Professor of Biological Sciences
Silver Circles: 3
Years at UIC: 32

What is your advice to graduating students?
"Use what you have learned at UIC and elsewhere to brighten people's lives, in whatever career you have chosen. Try to specifically plan a career and a life that betters the lives of those around you while meeting your own goals and desires. Finally, keep in mind that random acts of kindness go far farther than you might think — spread them around often"

https://today.uic.edu/silver-circles-robert-paul-malchow

|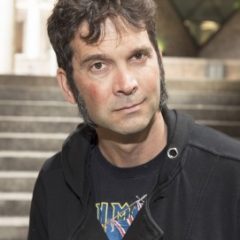 Alan Molumby

Clinical Associate Professor Biological Sciences and Director of James Woodworth Prairie
Silver Circles: 5
Years at UIC: 20

What does it mean to win this award from the graduating seniors?
"I am tremendously honored by this award because it is an unequivocal affirmation of what I am doing here. My hope is that, by my teaching, I inspire students to follow their intellectual passions and take that knowledge to whatever discipline follows their education here."

https://today.uic.edu/silver-circles-alan-molumby

|
2018 Graduate Student Research Photo Art Competition Winners
158 photographs were entered into this year's competition. A committee of faculty, graduate and undergraduate students, postdocs, and staff reviewed the randomly numbered entries and chose 15 winners, each of which awarded the photographer $300.  This slideshow showcases a sampling of the winning shots.
Pride Points
#1825 Students declared BioS majors for the Fall '18 semester. The College of Liberal Arts and Sciences showed a record enrollment gain of nearly 4% from last year.

73rd US News & World Report, UIC's Department of Biological Sciences graduate program moved up two places in the ranking to 73rd nationally.
News and Upcoming Events
Friday , 12:00 pm - 2:00 pm
Greenhouse
Affiliates of the BIOS Department
Follow Us On Social Media