Plant Research Laboratory
It is a one-acre facility with a greenhouse, cold frames, planting boxes, and open lawn. The greenhouse contains 3600 square feet of environmentally controlled growth space in five compartments, a cold room, and a prep room. Upgrades to temperature control and lighting are underway.
The Plant Research Laboratory supports faculty research on: plant responses to elevated levels of CO2; effects of chronic nitrogen deposition; plant nutrition; interspecific competition; biochemistry of photosynthetic enzymes involved in carbon metabolism; biodiversity of native prairies; the roles of mycorrhizal fungi and soil invertebrates in root function; evolution and quantitative genetics of plant reproduction; and molecular phylogenetics of diploid and polyploid plants. In addition, the grounds are used for experiments on animal feeding behavior.
Undergraduate class exercises examine native prairie composition and structure, and upper-division ecology students examine predator-prey relationships in experiments conducted on the grounds around the greenhouse. In the last 10 years, externally-supported student activities have provided more than 80,000 plants for conservation projects and school gardens throughout the Chicago area.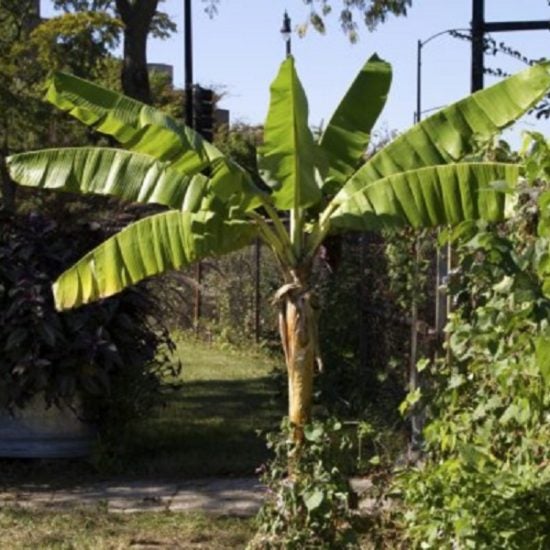 Defying expectations, the Manila Hemp, a banana species native to the Philippines, has flowered upon planting in a foreign urban environment. The tropical plant, which was originally donated to UIC by the Chicago Park District's Lincoln Park Conservatory, was transferred from a pot in late spring under the direction of the Plant Research Laboratory director Matthew Frazel.
Full article in UIC Today
1020 S. Union St.,
Chicago,
Illinois
60607